If you have selected the voucher option when cancelling your upcoming trip, you will receive two emails:
Cancellation of the Booking #No. which confirms your booking cancellation.
Cancellation voucher for booking #No. where you have your voucher number, which needs to be redeemed in the period of 1 year from the voucher issuance date.
To use the voucher please go to your AtoB Private Account. Then, go to Account from the upper panel options. In the left column of the Payment Info Section choose "Vouchers & AtoB Credit" option.
Please enter the voucher number from your email in the Credit Voucher section and press the Blue Button "Claim Voucher".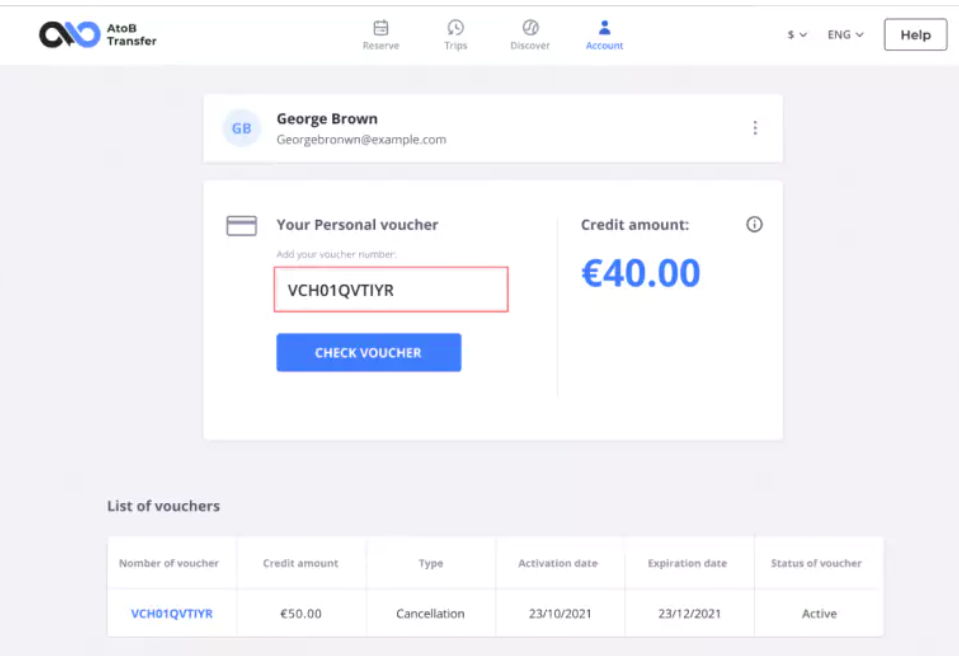 When you claim the voucher your Credit Amount will be changed with the full amount of your cancelled booking.
In the List of Vouchers, you will have all your voucher details, such as date of issue & expiry, credit amount and the status of your voucher.
Important note: Vouchers are valid for a total period of one year, from the day its serial number was generated.