When arriving at your destination after a long trip, the last thing you want is to stress about locating your driver. Not to worry! Our team is always here to assist.
If you are not able to locate your assigned driver, attempt to reach out to them via their contact details, provided to you previously (you can check this in your email or AtoB account). In case you do not know where to find their contact details, please refer to our additional article on "Where to find your drivers contact details".
You are also able to contact your driver directly via the chat function in your account.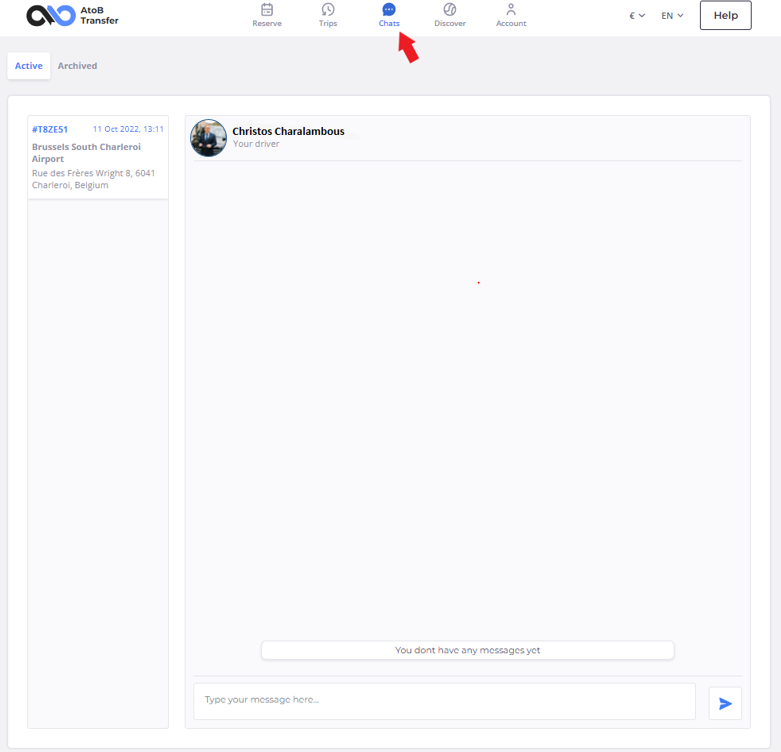 In a rare case that the driver does not respond to your calls or messages, please contact our Customer Support Team via live chat on our website, and someone from our team will be happy to assist you with any issue!