A personal AtoB account is created for you automatically as soon as you complete your first booking on our platform.
Please click here: https://book.atobtransfer.com/login to log in to your personal AtoB Account with the email you used during booking.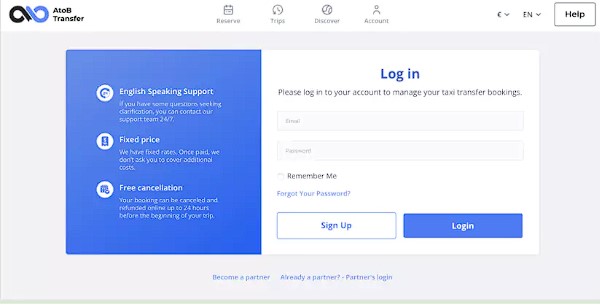 Enter your password; if it's your first time booking with us, you will receive a temporary password to login with, which will have been sent to the email you used to make the booking.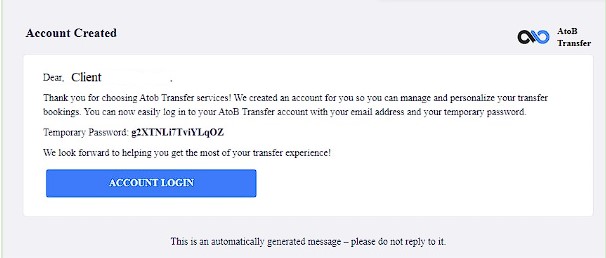 Click "Login", and you should successfully reach your account's main page.