Please click here: https://book.atobtransfer.com/login and log in to your personal AtoB Account using your current email and password.
Kindly note, if you enter an invalid email during checkout, please contact AtoB Transfer support to get a temporary password for your account, which will allow you to fix your email address.
Click on "Email" in the Personal Information section.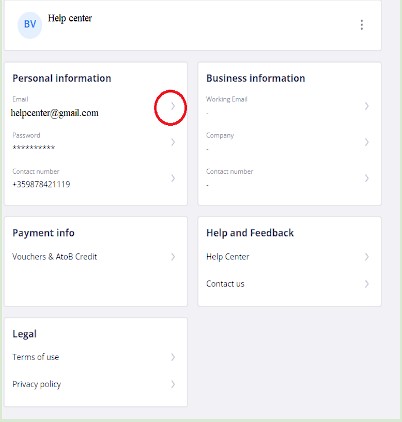 From here, enter your updated email and click "Save changes".