Absolutely! However, before booking your transport, we would advise to first contact our Customer Support Team in order to verify the possibility of making an extra stop, as depending on the location and distances, this might not always be possible.
In the instance that this would be possible, you can add an extra stop when booking your transfer on our main page. This service can be selected in the booking menu for an additional charge of EUR 10.00 as per the below image.
However, any extra stop should be within 2-3 km radius from your starting point, with a maximum waiting time of 15 minutes. Please also note that this service does not include any stops at other Airports or Sea Ports at your destination.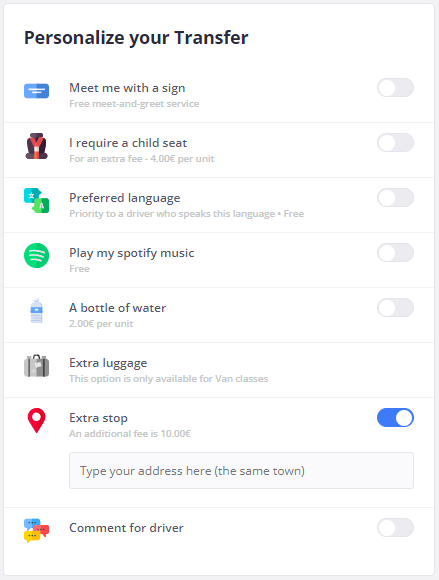 Important note: Depending on the class of your vehicle and its capacity, the number of additional passengers and bags could be limited. Please contact our team to ensure the possibility of picking up more travelers along the way.